Megara Resins S.A. was distinquished at the Diamonds of the Greek Economy Awards, being recognized for a consecutive year, for its robust export activity and leading position in the chemical industry.
Mr. Ioannis Sakketos, Chief Financial Officer of Megara Resins, received the award during a special ceremony held at the Grande Bretagne Hotel in Athens.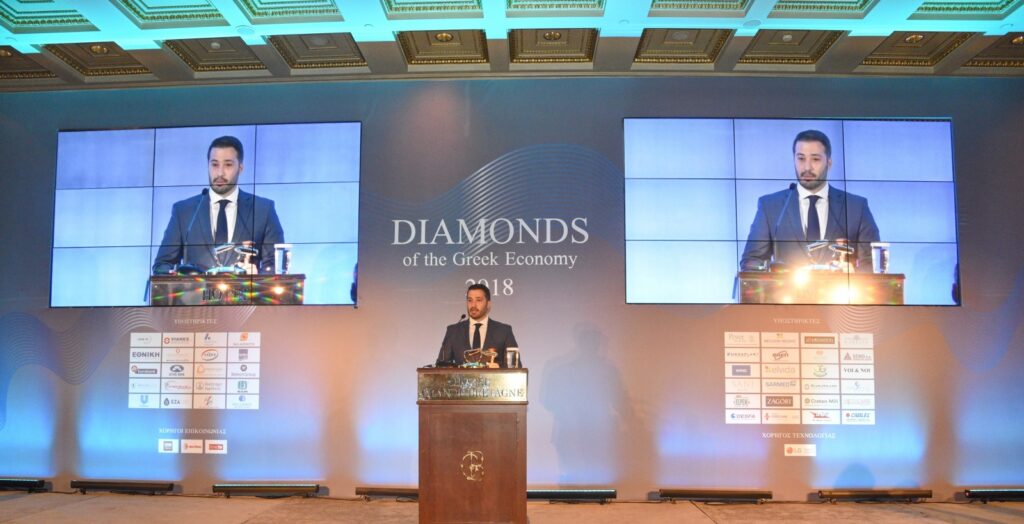 Mr. Sakketos commented: Megara Resins continues its strategic market expansion, with a global footprint in more than 60 countries, supported by the development of innovative chemical products.
In 2017, we reported a sales revenue increase by +23% vs. 2016, with a turnover of 71m€, where 80% of it stems out of our export activity.
Watch the full award ceremony: