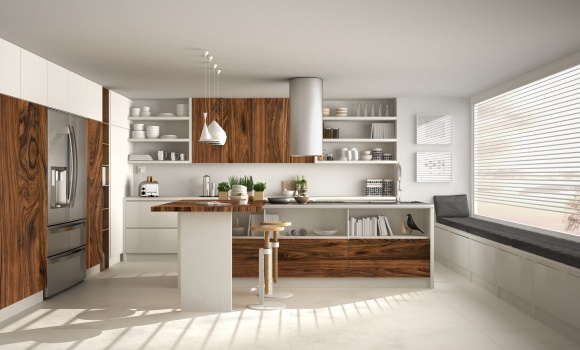 The trend towards more material diversity means that coatings needs to be applicable to many different substrates. Furniture coatings must provide excellent mechanical and chemical resistance performance along with an aesthetic surface finish.
However, the demand for environmentally friendly systems has increased too. Wood is a sensitive substrate and conditions such as moisture, expansions-construction, should be taken into consideration while developing wood coatings. To resolve these conditions and also depending on the wood type and end application, we offer a wide selection of resins including our Procol and Megapol .
Megara Resins markets PUDRALOW, a cutting edge innovative range of polyester resins for powder coatings, with special performance characteristics for sensitive substrates like MDF coatings for kitchen cupboards, office furniture, garden furniture and so many other areas, curing from as low as 120 degrees!
One major performance improvement is in chemical resistance, particularly in respect of solvents and highly staining chemicals.
Our customers can now benefit from durable, greener, easy to process coatings!
Sustainaibilty serves the interests of our stakeholders, customers, employees, and the communities where we operate.
Ask your questions directly online and learn more on how Megara Resins develops sustainable business